Online trading platforms compared. Find out which are the best trading sites on the web for legal in United Kingdom. Choose one of the best online trading brokers trustworthy and certified by Fca, avoid scams by choosing one of the best authorized trading platforms in this ranking.
1
Best Broker 2023
0% Commission stocks
Social Trading
Free Demo account

67% of retail investor accounts lose money

9.6

$50 Minimum Deposit
FCA Licence No. 583263

LSE listed (LON: PLUS)
2000+ CFD instruments
Free demo account

72% of retail investor accounts lose money

8.5

£100 Minimum Deposit
FCA Licence No. 509909

Savings and Trading account
Invest in stocks and IPOs
1 million instruments

8.2

No Minimum Deposit
Licence CIF No. 275/15

FCA License
Free Demo Account
High-tech platform

72% of retail investor accounts lose money

7.8

£20 Minimum Deposit
FCA Licence No. 738538

Intuitive platform
Free Demo Account
Regulated by CySEC, FCA, NBRB, ASIC License

73.81% of retail investor accounts lose money

7.5

£20 Minimum Deposit
FCA Licence No. 793714

CySEC Licence
Free Demo Account
Start trading from £1

73% of retail investor accounts lose money

7

£10 Minimum Deposit
CySEC Licence No. 247/14

Web Platform, Mobile App
CySec license
Free Demo account

71% of retail investor accounts lose money

7

£100 Minimum Deposit
Central Bank of Ireland Licence No. C53877
Updated to September 2023 take account of data on the security of trading platforms extracted from the TradingChooser website.
Online Trading Platforms in United Kingdom
Choosing the best online trading platform is the first fundamental step in any trader's experience. It's not just about finding a site to invest in stocks: the broker is the intermediary that provides the tools to trade, the products and markets to trade on (CFDs, forex, commodities), sets the commissions for the trader and the deposit/withdrawal methods. In short, choosing the best broker is really essential whatever your trading experience (beginner or professional).
Online trading platform
Before moving on to the analysis, let us define the concept of brokers and trading platforms. A broker is a company authorised to act as an intermediary between the individual and the financial market. Trading platforms are the software used to trade CFDs and forex. Some brokers have their own native platform (e.g. eToro), others use platforms common to other brokers (e.g. MetaTrader 4). In common parlance, however, "brokers and platforms" have almost the same meaning and in our ranking we will often use the terms interchangeably.
Investing on the stock exchange with online platforms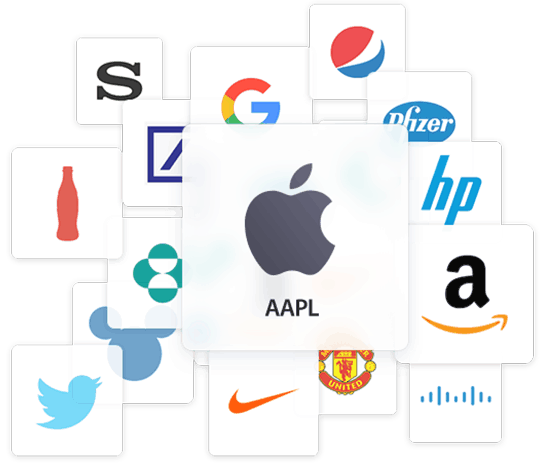 Trading sites are the first step for those who want to start playing the stock market from home, an activity that was once precluded to many. Brokers offer several advantages: very low commissions, small capital investment, total convenience (trading from app or PC), complete autonomy, instant operations.
In addition to using today's best platforms you will also need to have a good knowledge of the markets and the basic concepts of trading, without which you risk losing a lot of money. In addition, it is important to know how reliable the brokers operating on the market are, so as not to run into frequent online scams. Let's find out together.
Online trading platforms: Reviews
The platforms that we have listed in the table currently represent the best possible choice for a trader who is looking for the maximum reliability in a platform. We go, therefore, to see in the detail the single platforms putting in evidence for every broker the more important criteria in order to make the correct choice:
Platform and tools provided by the broker;
Security and authorisations held;
Customer support;
Costs and commissions for the trader.
For a more in-depth broker review please refer to the guides we have dedicated to each platform.
Trading Platforms: eToro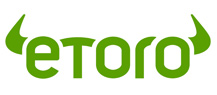 eToro
Official website: www.etoro.com
Bonus: social trading, 0% commissions on stocks, crypto wallet & exchange
Regulated by: FCA, CySEC, ASIC
Minimum deposit: £50 credit, debit card, PayPal
68% of retail investor lose money
eToro is perhaps the most famous broker in the world and one of the best trading platforms for beginners. The Cypriot company has contributed a great deal to the spread of online trading on a large scale, not least because of the best social trading service on the market.
Is eToro safe?
The community of millions of traders is the strength of eToro, as well as a first sign of reliability. But let's get more concrete. The company is undoubtedly one of the most transparent in providing clear information to users about permissions, the team behind it (with CEO Yoni Assia) and other useful warnings. In the world eToro is authorized and regulated by CySEC, FCA and ASIC, while in Italy it operates with the permission of FCA
How eToro works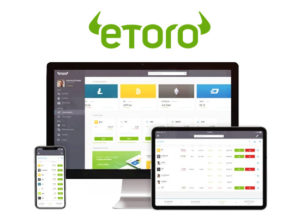 Opening an account with eToro is simple and requires a minimum deposit of $200. It offers a proprietary web platform, accessible on the web and via app, very user-friendly, with a demo account to test features and simulate the experience of being a trader.
Many people know eToro for its social trading, the feature that connects traders from all over the world to share experiences, strategies and copy the work of experienced traders.
On eToro the user can trade ETFs, forex, CFDs and cryptocurrencies. Moreover, from mid-2019 it is also possible to buy cryptos, trade them and store them within the eToro Wallet, one of the very few brokers to offer this service.
eToro Customer Support
Compared to the standards of the best online trading platforms, eToro has an unsurprising customer support. The broker does not provide direct support over the phone, and chat advice is rather cumbersome. The service is available 24 hours a day from Monday to Friday.
eToro Commissions
eToro does not charge commissions on deposit management and allows you to trade online with 0 commissions (spreads apply). The most important costs are for withdrawal transactions, with a fee of $5 per transaction, and spreads on currency exchange. Finally, eToro penalises traders who have been inactive for a consecutive year with a fee of $10 per month.
Official website: www.etoro.com
Online Trading Platforms: Plus500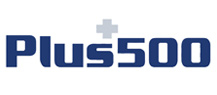 Plus500
Official Website: www.plus500.com
Advantages: High-tech platform, Demo trading account
Regulated by: FCA, CySEC
Minimum deposit: £100 debit, credit card
Plus500 is a regulated broker listed on the London Stock Exchange (AIM: PLUS) with a long history. The Israeli-based company was founded in 2008 and is now one of the world's leading CFD brokers. Since September 1, 2020 it has also been the sponsor of Atalanta.
Plus500 was one of the first user-friendly trading platforms and made it possible for CFD trading to become widely available to everyone.
Today, it is still one of the best platforms for traders.
Like most regulated brokers, it offers negative balance protection, which means that you cannot lose more than your deposit. So if you deposit €100 and start trading, the most you can lose is your initial €100!
The platform offers a leverage of 1:30*, this means that for some assets especially in forex, you will have the possibility to use a very high leverage, so be very careful how you use it.
*Please note: due to Esma guidelines on leverage limitations, brokers will only be able to offer leverage up to 300:1 for professional users. Visit the website to find out more.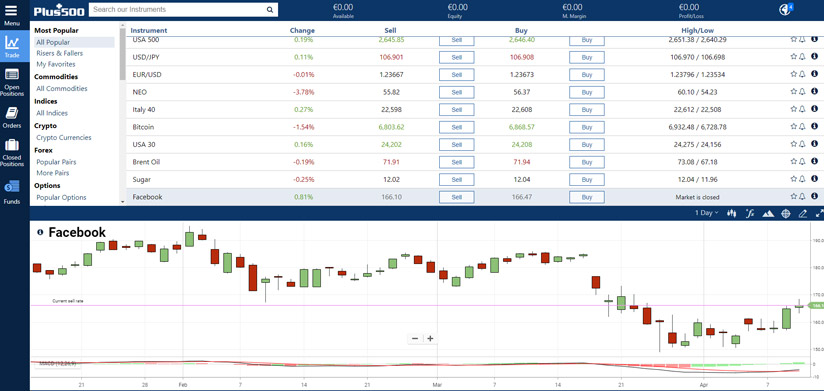 Plus500 Commissions
Plus500 offers very low spreads, but they are dynamic, meaning they change over time. So check before you open a Eur/Usd position. You pay no commissions and have no monthly fix. If you hold the position open overnight, i.e. for more than one day, you will be charged a small fee.
Is Plus500 trustworthy?
Plus500 is regulated and authorised by CySEC and the FCA. It made a profit of $437.2 million last year and is listed on the Aim section of the London Stock Exchange.
As for the negative reviews regarding withdrawals, these are definitely problems arising from the verification of traders' documents (FCA anti-money laundering guidelines). We have tried several times to make withdrawals with the Plus500 platform and have received our funds in 2-3 days, so if you register with real documents you will have no problem withdrawing.
Broker Opinions
It is definitely one of the best online trading platforms on the market. We don't say this ourselves, but there are a huge number of traders who regularly trade with Plus500 without any problems whatsoever. The only downside is perhaps the lack of copy trading and the lack of trading signals from other professionals, but if you're happy with that, Plus500 is a great platform.
Freedom Finance Trading Platform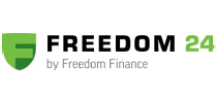 Freedom Finance
Official Website: www.freedom24.com
Bonus: Demo trading account, Invest in stocks and IPOs
Regulated by: FCA, CySEC
Minimum Deposit: £0 (no minimum required)
Freedom Finance Europe Ltd. is a professional broker, operating today in many international territories, mainly in Europe. At the base of everything, the presence of a dynamic platform, which offers access to various world stock exchanges and allows to invest in IPOs (a rarity in the sector).
All this to allow even users with less experience in the sector to invest using clear and intuitive tools. Through the Freedom24 platform, all interested users have the possibility to open a personal account and access the investment section.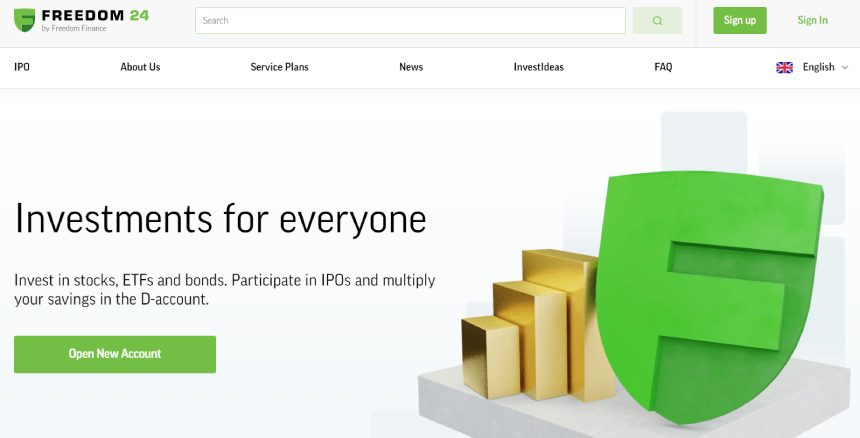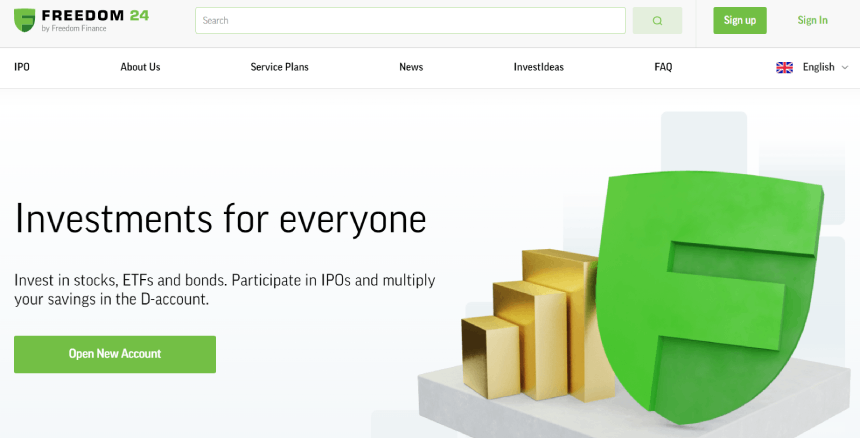 Freedom24 Trading Demo
Freedom Finance provides you with a demo trading account to initially practice and gradually learn how to trade, without the need to deposit your money right away.
all instruments that are normally accessible in the real platform;
all market data in real time;
charts and analysis tools for testing various strategies;
online customer support
The Freedom24 trading platforms
The Freedom Finance platform is based on a streamlined and intuitive operation. All interested users have the opportunity to invest in shares and to participate in the world's major initial public offerings simply by using
a regularly opened account on Freedom24
a computer (or smartphone in the case of the Freedom24 app);
an Internet connection.
Through the services of the platform, you always have the possibility to read the analyses of Freedom Finance analysts, manage your investment portfolio, buy or sell shares, ETFs and other instruments.
One of the main features of Freedom24 is that it allows registered investors to invest in new shares (i.e. IPOs), even before they become public on the market. There is always the possibility of reselling them in later stages.
Freedom24: Costs and Commissions
Registering with Freedom24 allows you to benefit from a completely free account for the first 30 days.
The other fee profiles allow you to choose between a fixed monthly fee, more suitable for high-volume traders, or a zero-fee profile, with a small commission per share.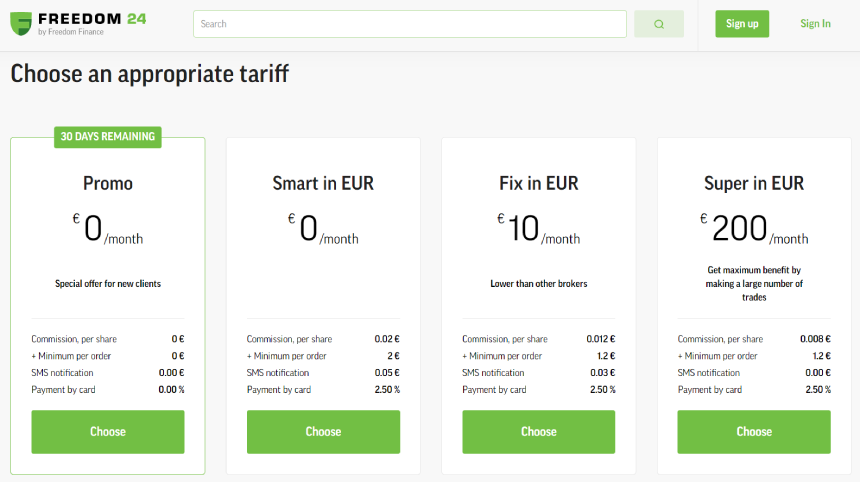 Visit the website: www.freedom24.com
Online Trading Platforms: Trade.com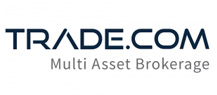 Trade.com
Official website: www.trade.com
Bonus: Demo trading account, training for beginners
Regulated by: FCA, CySEC
Minimum deposit: £100 credit/debit card
Trade is a perfect online trading platform for those who want to invest in cfd (stocks, shares, indices and cryptocurrencies) from home with their PC or smartphone. The reason why we have chosen Trade over other brokers is because it is so easy to use. The trading platform is easy to use and extremely innovative (both in terms of UX – user experience – and internal technology).
Is Trade a secure trading platform?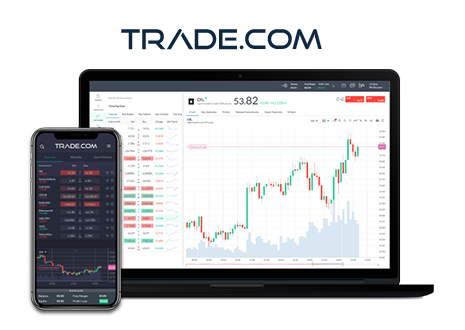 The company is based in Cyprus, as is the case with most trading brokers, and is regulated by CySEC. It is worth mentioning that the guidelines that a CySEC regulated broker must follow are much stricter than in the past. One example of this is the obligation that these companies have to join the investor compensation fund, which means that if the broker declares bankruptcy, the trader will get up to €20,000 anyway.
The company the platform belongs to is Trade Capital Markets, and it is listed in the register of intermediaries without a branch, so it is a platform authorised to operate in UK.
Web trading platform
Trade offers 3 types of trading platforms:
web trader platform (which you can use directly from your browser)
mobile platform
third-party platform (MetaTrader 4)
Inside you have the possibility to trade with more than 250 financial instruments: from cfd trading, stocks, commodities, indices, forex trading and cryptocurrencies (bitcoin, ethereum etc.).
Trade Demo
The platform also offers a free demo account that allows you to trade with $100,000 of virtual currency. As a demo user you will be able to use all the features of the real account.
Spreads and Commissions
Trade does not charge commissions on trades, which means you only pay the spread for each trade and of course the withdrawal. In the case of the EUR/USD exchange rate for example, you will pay around 2.5 pips.
Visit the website: www.trade.com
IqOption Platform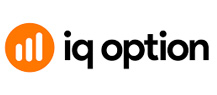 Iq Option
Official Website: www.iqoption.com
Bonus: Demo trading account, Start trading from £1
Regulated by: FCA, CySEC
Minimum Deposit: £10 debit, credit card, bank account
IQ Option entered the market in 2013, and since then has done a great job of differentiating itself from other binary options broker services, becoming one of the most popular binary options brokers ever.
By logging on to IQ Option, you can bet on whether the price of a stock, index or currency will go up or down over a certain period of time.
Beware though, in recent months, due to the trading regulations issued by ESMA (the European Securities and Markets Authority), the broker IqOption has radically changed its core business from binary trading to CFD trading. Binary options are only available more for professional traders.
Is IQ Option safe?
IQ Option has not raised any suspicions of fraud so far. It is a transparent brokerage system, operated by IQ Option Europe LTD, registration number HE327751 and regulated under license 247/14.
From the point of view of security, no weak points are reported. Even from a check of the website it seems that everything is in order and it is easy to find information about the company operating the site in the "Contact" section, which is not always obvious.
Iq Option Trading Platform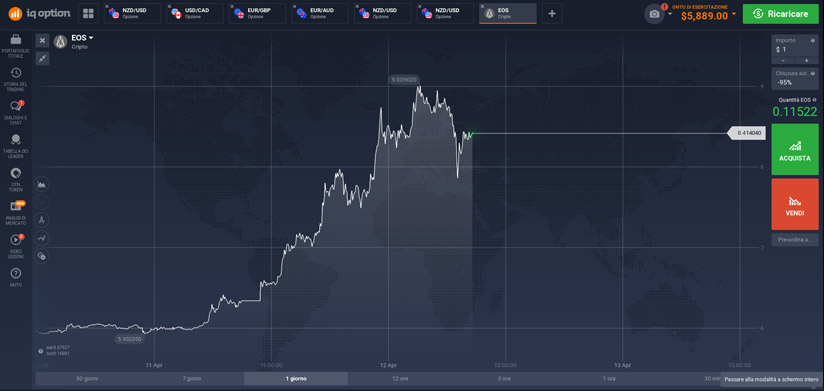 One of the biggest advantages of the Iq Option platform is the charts: with the charts available you can do basic technical analysis, you can use Japanese candles and many other indicators such as Moving Averages, Bollinger Bands, MACD, RSI, Stochastic Chart, and others. This is a very positive feature as we know that binary options brokers leave something to be desired when it comes to charts or other technical tools.
IqOption is a web platform that not only allows you to invest in cryptocurrencies (without buying them) but also to buy and sell them within your own exchange. Furthermore, if you trade cfd with the broker, you can choose to withdraw your profits in bitcoin or other cryptocurrencies.
IQ Option Demo Account
Like many online brokers, IQ Option also offers the possibility to use a demo account. Registration is easy and you can start trading immediately with the IQ Option Demo.
The demo of IQ Option, does not differ from the real account, so we can take the opportunity to make a trading simulation that allows us to test ourselves and get to know the instrument and the platform on which we will invest our money.
When you have practiced enough, you can open a real account, verifying your personal data, as is the case with all CySEC brokers.
Iq Option minimum deposit
One thing that many traders will be happy to know (especially novices) is that in addition to the Demo Account being free, the minimum deposit at IQ Option is only 10 Euros, a very affordable amount to start trading.
Vip account
For top forex traders who want to feel "special", there is the possibility to open a VIP account with a minimum deposit of €3,000 and receive full VIP treatment.
What is the Minimum Withdrawal at Iq Option?
The minimum withdrawal is $2, so you can withdraw any amount. There is a minimum deposit, however, which is among the lowest ever. So much so that you can start with just a €10 deposit. The transaction will be confirmed within 24 hours. In order to avoid money laundering, gains or withdrawals will be paid to the same account from which the deposit was made.
IQ Option: Access one of the best binary options brokers on the market. Login here: Iq Option Login. Or click here to register: Iq Option Download
Official website: www.iqoption.com
Trading Platform: AvaTrade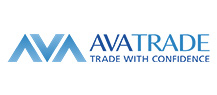 AvaTrade
Official Website: www.avatrade.com
Bonus: Demo trading account, Training for beginners
Regulated by: FCA, CySEC
Minimum Deposit: £100 debit, credit card, bank account
With AvaTrade we are talking about a broker that is a bit more technical, ideal for those looking for a professional trading platform but also a good choice for novice traders looking to grow.
What are our opinions on AvaTrade?
Is AvaTrade reliable?
To think that AvaTrade is a scam is at least unlikely. It is one of the most regulated brokers internationally, with authorizations granted by the Central Bank of Ireland, the BVIFSC (Virgin Islands), ASIC (Australia), FSCA (South Africa), FSA and FFAJ (Japan). On the AvaTrade website the user can find all necessary information, documentation and reviews.
AvaTrade has also won several awards and accolades, as the best forex broker and more. It is also a sponsor of Machester City, further proof of its reliability.
AvaTrade: Platform and tools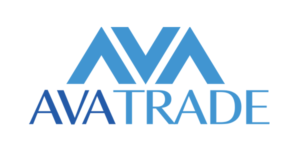 AvaTrade does not have its own platform but uses the popular MetaTrader 4 trading platform, which is available for download directly from the broker's website. The software offers all the tools for comprehensive technical analysis and can be used from app and desktop. AvaTrade can also be used on MT5, AvaTradeGo, AvaOptions and other platforms.
The AvaTrade account can be opened in one day with a minimum deposit of $100. For beginner users, the broker has greatly enhanced training by offering videos, lectures, webinars, ebooks and even autographed trading books.
In addition, they have also activated copy trading functionality to follow the moves of the pros.
Let's talk about products. The company has chosen to focus on forex, CFD and crypto trading, a reductive choice compared to other online trading platforms.
AvaTrade Support
You can contact AvaTrade by phone, email or live chat. The broker is responsive in English and is able to respond correctly and quickly to user requests, even if it is not available 24/7.
AvaTrade Fees and Commissions
In general, AvaTrade charges low trading commissions and high interest rates. The spread on the EUR/USD is 1.3, while on the EUR/GBP it is 2.0. There are no withdrawal or deposit fees. In case of inactivity for three consecutive months the broker charges a $50 fee.
Go to the official website: www.avatrade.com
Uk Trading Platforms: Top List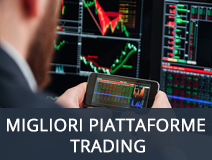 The table below briefly shows the financial levers and commissions applied by the Uk trading platforms (i.e. with a website translated into Italian) that we have reviewed. Study all the features of a trading platform before choosing the final one.
Remember that the features of a trading platform may be subject to change at the discretion of the broker. Before depositing, find out as much as possible about the new features and changes implemented in terms of costs, levers and other useful data.
Here is the table:
Best Online Trading Platforms
| Trading Platforms | Minimum Deposit | Leverage | Spread from |
| --- | --- | --- | --- |
| eToro | 5$ | 1:30 | Variable |
| Plus500 | £100 | 1:30 * | Variable |
| IqOption | £10 | 1:30 * | Variable |
| AvaTrade | £100 | 1:30 * | Variable |
*Leverage applied to professional traders only. For new traders the maximum leverage is 30:1.
Trading Platforms 2021: Future Forecast
Today, brokers seem to have digested the new MiFID II rules imposed by ESMA (the European body that oversees the European financial market), eliminating brokers' bonuses and limiting the unregulated use of financial levers.
The world of trading is attracting more and more people thanks to the ease with which it is possible to invest from home and try to earn money on the stock exchange. However, this requires absolute transparency from brokers and an increasing effort to make users aware of the high risk of losing money.
A growing trend in 2020 is the phenomenon of banks providing an online trading service. We have mentioned Fineco, but there are many like it in the world. Saxo Bank is undoubtedly one of the best online broker services and a prestigious Danish bank.
Watch out also for Degiro, which is growing incredibly in the trading sector. The broker's strong point is its commissions: Degiro in fact charges the same commissions for private and professional investors, usually much higher for retail. This is launching it from the Netherlands to all European countries and the world, with almost 60 awards to its credit.
Speaking of low commissions: the race for the lowest costs seems to be another challenge of the future for online brokers, who are minimising trader fees (especially emerging platforms). It is worth mentioning the American broker Robinhood, which is ready to take its share of the market by offering 0 commission trading. At the moment it is not possible to open a trading account from Italy.
Reliable Online Trading Sites: are there really any?
The prediction is that in a scenario of very restrictive regulations and certifications, we are sure that reliable brokers will prevail over the others. Untrustworthy trading platforms will be banned immediately and will no longer be able to trade with European investors.
Best cryptocurrency trading platforms
To learn more about the best cryptocurrency brokers we recommend you read the article published a few days ago on TradingChooser: Bitcoin Trading Platforms.

For the rest all recommended platforms give the possibility to trade cfd of bitcoin and other cryptocurrencies. In some cases there is a very large list available. This is the case with eToro which provides the trader with the following cryptocurrencies:
Bitcoin
Bitcoin Cash
Litecoin
Ethereum
Eos
Ripple
Dash
Professional Online Trading Platforms
In the list above, we have tried to include the best known and most popular platforms on the web. The question we are often asked is:
"What are the best professional platforms?"
Among those listed in the table above one of the professional platforms is AvaTrade, which allows you to move well in technical analysis and trade through external third-party software such as Mt4 (MetaTrader 4) or Mt5.
Another recommended trading site for experts looking for a user-friendly broker is Plus500, which is very technical and comprehensive.
Free Trading Platforms
A free trading platform is usually trading software that allows you to trade or use the platform completely free of charge, i.e. without having to deposit money.
Most of the recommended trading platforms allow you to take advantage of a Demo Account, which is the ability to simulate trading operations using virtual money. In practice, for free, you can try the platform without any limits. Let's see what demo platforms are in the next paragraph.
Demo Trading Platforms
All of the above platforms give their users the opportunity to open a free, no-deposit demo account.
What does a demo account mean?
A demo account gives you the opportunity to simulate trading operations virtually without depositing money. This allows you to try out the trading platform and decide whether it is right for you or whether it is too complicated to handle.
The demo trading platform is a "advantages" for users to test the software on which they will invest with real money.
TradingView platform
Have you heard of the Online Trading View platform and are wondering what it is? Well, actually TradingView is not a real trading platform, it is rather a technical analysis platform made by MultiCharts, which allows you to follow the real-time performance of major stocks, indices, ETFs and more. In addition, it offers accurate charts and complete histories with indicators and tools for professional traders. The only sore point is the cost of the subscription, which is not for every budget.
Stock exchange listings
If you don't want to use an expensive analysis platform, you can still use the technical analysis software of the trading platforms mentioned in our table. These platforms provide their traders – free of charge – with real real-time stock books, through which you can view charts, histories and quotes of all assets available.
What is the purpose of a 'reliable' real-time book in a trading platform?
Having up-to-date quotes and reliable histories allows you to understand the evolution of the market price of a particular share.
If you want to buy Amazon shares, one of the first things to check is the current price and any past lows and highs. Having an up-to-date chart like the one we show below is essential to carry out a whole series of trading strategies that will allow you to obtain reliable results when applying technical analysis (Read our free guide to online trading).
Chart Amazon stock trading platform
[stock_market_widget type="chart" template="basic" color="blue" assets="AMZN" range="5y" interval="1d" axes="true" cursor="true" api="yf" style="height: 350px;"]
Sponsor Trading Online
If we then move to the sponsorship side, it is easy to think that trading brokers who have become official sponsors of major football teams would hardly have obtained such partnerships if they had been scams. Case in point? AvaTrade is an official sponsor of Manchester City, Markets.com is a sponsor of Arsenal and Plus500 has been the main sponsor of Atletico Madrid for several years.
Trading Online
What is Online Trading?
If you want to invest in the stock market by earning from the performance of shares, indices or currency exchange, you have two options: either you can go to your personal bank and ask to open a securities account (with all the costs and commissions involved) or you can enter the world of online trading, entrusting the sums to be invested to one of the many online brokers who trade CFDs (contracts for difference) or shares.
Online Trading Platforms
The online trading platforms that we have shown you in our table represent the best the trading market has to offer in Italy at the moment. Through the platforms you can trade online, buy and sell stocks, ETFs and currencies.
Warning: We will never get tired of saying that before entrusting your money to a broker, make sure that he is authorised and regulated by Consob, Cysec, FCA or other regulatory bodies.
How to trade online
To start trading just choose one of the recommended platforms from the list above, click on the one that meets your needs and register. After registering, you will have the opportunity to deposit or try the platform in demo mode (in practice, you will be given virtual credits with which to test the software). Once you have made your deposit, you can start investing.
Online Trading Guide
Choosing the right trading platform is important, but if you are new to online trading, you may be interested to know that there is a wealth of useful information, guides and courses available on the web that will help you acquire the basic skills to get off on the right foot! Below is a table of trading ebooks and courses:
Blockchain & crypto free ebook
Download and Read offline
Start trading with a free Demo account

Free day trading ebook
Demo Account Included
Start day trading from zero
If you're looking for a comprehensive and in-depth guide to gaining theoretical and practical knowledge, we suggest you also take a look at the best trading books that every investor should have in their library.
Inside you will find some of the most popular manuals that will teach you the basics of using a trading platform, such as:
Basics of Online Trading;
Technical Analysis;
Macroeconomic Fundamental Analysis;
Japanese Candles;
Money Management;
Operational Trading.
Online trading CFDs and shares: what is the difference?
CFD stands for "contract for different", which means that it is a derivative financial instrument that does not give the investor the possibility of buying an underlying security (in the case of shares) but allows him to exchange money with the broker or intermediary bank according to the variation of the underlying security. Moreover, unlike traditional trading, with CFDs the leverage can be very high (reaching 1:500 in some cases) with the possibility of obtaining a much higher profit than with classic trading.
Online Trading Taxes
As far as taxation is concerned, many of the brokers included in the above list, being mostly non-EU companies, do not apply the "administered regime", so trading with CFDs on foreign platforms, the purchase and sale is not taxed upstream and you are therefore free to withdraw the gains without the broker applying taxation. Naturally, depending on the country in which you are trading, you will have to pay the taxes calculated on the capital gains in your tax return.
What is Binary Trading?
Warning: Binary options trading is no longer permitted in European Union countries.
Binary trading is nothing more than a financial instrument that allows you to trade on the price of the underlying asset. So what is the difference with CFDs? In this case, with so-called "binary options", you can bet on the achievement of a target (various options) by the underlying asset over a specific period of time. What are the options? There is the High/Low option (Call-Put) and the Touch/Don't Touch option.
With the High/Low option, you are betting on whether or not a particular share will exceed its current price at a pre-determined time (30 seconds, 60 seconds etc.).
With the Touch/Don't Touch option, you are betting on whether or not an underlying security (but it can be an index or a currency) will touch the "target" price at a certain expiry time. Nothing could be easier, could it?
Online Trading Platforms: Frequently Asked Questions
What are Trading Platforms?
A trading platform is software (browser or downloadable) that allows you to buy and sell shares online. Here you will find a list of the best online trading software.
How do trading platforms make money?
Online trading platforms earn money through the spread (the difference between the price charged and the actual market price). Read here to find out the costs in detail.
Trading Platforms: How Online Trading Works
In order to trade online you need to have a Trading Account. Once you have registered with an online trading platform, you will be assigned a trading account. Once you have made your first deposit, you will be able to choose which financial instrument to invest in. Read our Guide.
Still not sure which online trading platform to choose? Leave us a comment below: Whether you are a novice trader or a professional trader, we are here to help you. Leave a comment on the trading platform you are most interested in and we will try to get back to you in no time.