Best online Trading Brokers 2023
TradingChooser has carefully selected the top brokers for forex trading, stock trading, cryptocurrency investment, and much more. Compare tools, costs, opinions, and try out a free demo account on the trading platforms that appeal to you the most.
1
Best Broker 2023
0% Commission stocks
Social Trading
Free Demo account

67% of retail investor accounts lose money

9.6

$50 Minimum Deposit
FCA Licence No. 583263

LSE listed (LON: PLUS)
2000+ CFD instruments
Free demo account

72% of retail investor accounts lose money

8.5

£100 Minimum Deposit
FCA Licence No. 509909

Savings and Trading account
Invest in stocks and IPOs
1 million instruments

8.2

No Minimum Deposit
Licence CIF No. 275/15

FCA License
Free Demo Account
High-tech platform

72% of retail investor accounts lose money

7.8

£20 Minimum Deposit
FCA Licence No. 738538

Intuitive platform
Free Demo Account
Regulated by CySEC, FCA, NBRB, ASIC License

73.81% of retail investor accounts lose money

7.5

£20 Minimum Deposit
FCA Licence No. 793714

CySEC Licence
Free Demo Account
Start trading from £1

73% of retail investor accounts lose money

7

£10 Minimum Deposit
CySEC Licence No. 247/14

Web Platform, Mobile App
CySec license
Free Demo account

71% of retail investor accounts lose money

7

£100 Minimum Deposit
Central Bank of Ireland Licence No. C53877
Every aspiring trader's goal is to find the best broker among the numerous online trading platforms available. The broker you choose is crucial because even if you are an experienced investor or a financial expert, a subpar broker will always hold you back.
The broker you opt for affects various aspects of your trading experience: the costs involved, the range of financial assets offered, the charts and quotes provided, the deposit and withdrawal amounts, and even the training resources available for beginners. Starting your trading journey with a top-notch broker for shares, forex, or CFDs sets you on the right path in the financial markets. There is no room for errors or the risk of fraudulent activities.
In the UK, most reputable brokers originate from European countries, with headquarters in Cyprus or the UK. It's important to note that every broker must be registered with the Financial Conduct Authority (FCA).
Additionally, always consider brokers that offer a free demo trading account. This allows you to gain hands-on experience with the platform and refine your skills before depositing any real money.
It's essential to understand that CFDs are complex instruments that come with a high risk of losing money due to leverage. Between 74-89% of retail investor accounts lose money when trading CFDs. You should carefully consider whether you can afford to take the high risk of losing your money.
eToro: Your Social Trading Broker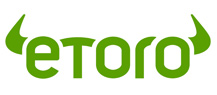 eToro
Official website: www.etoro.com
Bonus: social trading, 0% commissions on stocks, crypto wallet & exchange
Regulated by: FCA, CySEC, ASIC
Minimum deposit: £50 credit, debit card, PayPal
68% of retail investor lose money
What is eToro?
eToro (read our review) stands out as one of the top UK brokers for beginners across the board. Here's why:
An intuitive platform
Comprehensive information available on the official website
Option to buy real stocks with 0% commissions
Ideal solution for copy trading, which allows you to automatically mimic the moves of experienced investors
Offers cryptocurrency brokerage, wallets, and exchanges
eToro is authorized by the FCA, CySEC, and ASIC to operate as a financial intermediary, both through eToro Europe (no. 2830) and eToro UK (no. 3763).
eToro's reliability is further evidenced by its large community of investors (over 20 million traders) and its upcoming SPAC listing. Arguably, it is one of the best online brokers in terms of trading instruments, user experience, and trading functionalities. In addition to contracts for difference (CFDs), eToro also allows you to buy and trade Bitcoin and other cryptocurrencies. Test the waters by opening a free eToro demo account with $100,000 in virtual funds.
eToro Pro and Cons
| Pros | Cons |
| --- | --- |
| eToro is a trustworthy broker, established in 2007 and regulated in two tier-1 jurisdictions and one tier-2 jurisdiction, ensuring a safe trading environment. | Access to Trading Central research and tools is limited to eToro Club members who have reached higher Club tiers. |
| Recognized for its excellence in social copy trading and cryptocurrency trading, eToro was our top choice for both categories in our 2023 Annual Awards. | The range of traditional research materials and tools offered by eToro is not as extensive as its competitors. |
| The platform is highly user-friendly, making it an excellent choice for novice and casual investors. The eToro mobile app also enhances ease of use. | eToro does not support automated (algorithmic) trading strategies. |
| eToro offers a wide range of markets as a multi-asset broker with over 3,000 symbols available. | Mandatory stop-loss and take-profit settings may interfere with certain trading strategies. |
| Provides indemnity insurance of up to EUR 1 million per client in the EU, the U.K., and Australia. | – |
| VIP-style benefits are available for club members and popular investors who achieve higher tier status. | – |
Capex.com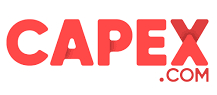 Capex
Official website: www.capex.com
Bonus: Real Stocks Trading, Free demo trading account
Regulated by: FCA, CySEC, NBRB, ASIC
Minimum deposit: £20 credit, debit card, £250 wire transfer
73,81% of retail investor lose money
What is Capex.com
When it comes to instant investment in Forex, Stocks, Commodities, Cryptocurrencies, Indices, and ETFs, Capex takes the lead as a premier broker. It holds a prominent position in the European and UK market, providing a reliable platform for traders. The company, Key Way Investments Ltd, is regulated by CySEC and has garnered top recommendations on Trustpilot and Investing.com.
With Capex you can get started with a minimal deposit of just € 10 using a debit or credit card. Alternatively, you can explore their free 10,000 $ whenever you need it.
As a CFD broker, Capex stands out by providing the benefit of 0% commissions and very low spreads. For mobile traders who prefer to invest on-the-go, Capex offers a mobile app compatible with both iOS and Android platforms.
Choose Capex as your go-to broker for instant investment, and enjoy a seamless trading experience with a wide range of financial instruments, a user-friendly platform, and excellent customer support.
Capex: Pros and Cons
| Pros | Cons |
| --- | --- |
| 1. Wide range of trading assets including Forex, Cryptocurrencies, Shares, etc. | 1. High minimum deposit: USD 100 on Standard account, from USD 1,000 and more on other account types. |
| 2. Excellent educational resources through the Capex Academy. | 2. Trading conditions seem to be more of a marketing nature than to provide specific information. |
| 3. Regulated by reputable authorities such as CySEC (Cyprus). | 3. Some users reported occasional platform freezes during high-volume trading periods. |
| 4. Offers access to more than 2100 financial tools in various asset classes. | |
| 5. Fast platform allows for accurate market entry. | |
| 6. Positive user reviews regarding customer support and withdrawal speed. | |
| 7. Offers MetaTrader5 and mobile trading platforms. | |
Please note that this information is based on user reviews and online resources, and individual experiences may vary. Always do your own research before choosing a trading platform.
Freedom24 (Freedom Finance)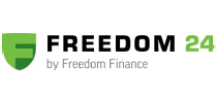 Freedom Finance
Official Website: www.freedom24.com
Bonus: Demo trading account, Invest in stocks and IPOs
Regulated by: FCA, CySEC
Minimum Deposit: £0 (no minimum required)
What is Freedom24
Freedom24 is another outstanding broker that allows you to invest in real stocks and ETFs with minimal or no commissions. As a company listed on the Nasdaq stock exchange, it provides global services and enables multi-asset trading across a vast range of financial instruments.
What sets Freedom24 apart is its unique ability to offer investments in prominent Initial Public Offerings (IPOs) before they are available to the general public. Through its online trading platform, Freedom24 provides access to numerous international markets via both desktop and mobile apps.
To get started, create an account with Freedom24 and take advantage of their free 10,000 virtual demo account. This is an excellent way to test Freedom Finance's offerings, gain insights into its features, commissions, and more.
If you have an interest in investing in fresh IPOs, Freedom24 could be your go-to broker.
AvaTrade Trading Platform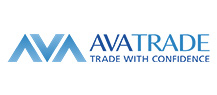 AvaTrade
Official Website: www.avatrade.com
Bonus: Demo trading account, Training for beginners
Regulated by: FCA, CySEC
Minimum Deposit: £100 debit, credit card, bank account
AvaTrade has gained popularity among traders in the UK, and it is undoubtedly an outstanding forex broker. With its headquarters in Ireland, it falls under the direct supervision of the Central Bank of Ireland, which serves as a strong testament to its reliability. Furthermore, AvaTrade is regulated by reputable authorities such as CySEC, ASIC, FSCA (South Africa), FSA, and FFAJ (Japan).
One of the key strengths of AvaTrade is its diverse range of assets, all available as Contracts for Difference (CFDs), and the abundant resources it offers to traders. It caters to beginners by providing free educational materials and copy trading options, while experienced investors can utilize the AvaTrade account on various platforms, including the popular MetaTrader 4.
AvaTrade sets itself apart by offering completely free deposits and withdrawals in the UK, making it an attractive choice for traders. You can embark on your trading journey with AvaTrade by opening a no-obligation demo account, which comes preloaded with £100,000 of virtual funds. This allows you to explore the platform and its features without any financial commitment.
Consider AvaTrade as a reliable broker that provides a comprehensive trading experience, whether you are a beginner or an experienced trader in the UK.